Non exhaustif: une compil' des medias qui ont parlé de JNSM et de « De Souris & un Homme ».
Voir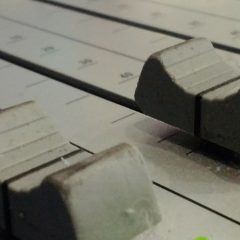 23 janvier M6 (TV) en direct sur le plateau de « Morning Café » de 7h à 8h. >voir article & video 14 février 2006 Le Mouv' (radio) invité studio en direct, le Mouv', émission « la Mouv' Session »>voir article & video 1er mars TSR (TV Suisse) interview, émission « Scènes de ménage »>voir article & video 17 mars 2006 NT1 (TV/TNT) Interview, émission « on va tout vous...
Voir
Bloggers the world over chronicle their love lives and 10 million French, mostly women, date via the internet. Mr Wingrove, a self-confessed geek, has become a phenomenon because of his precise, deadpan style. Elle magazine described him as "more sly than vulgar". Libération called him "the most famous shagger on the web".
Voir